SABRE - LONDON DRY GIN (40% ABV)
A classy classic - The Sabre -
our foundation London-style dry gin with an iconoclastic nod to the New World. An aromatic backbone of juniper and several different citrus elements teams with 10 other imported and Australian botanicals - including lemon myrtle and wattleseed for palate weight - to create an harmonious blend that is as much an olfactory journey as it is unique.  The perfect "G" in the G & T: vibrant, light, bright, clean… A gin that makes complete sense with a mixer or as the foundation of a refreshing, fun cocktail.
CUTLASS - NEW WORLD GIN (50% ABV)
Life's about reinterpretation, refinement… And having fun en route. The Cutlass is an unashamedly savoury New World take on a London Dry Gin that introduces uniquely Australian aromatics - including cinnamon myrtle and native bush tomato - to take the palate and senses on a subtly umami-spiked voyage around our Great Southern Land. Oils from the bush tomato call for a higher alcohol level to achieve the right balance; spice on the finish builds a unique gin. Works beautifully with red or green capsicum in a G&T.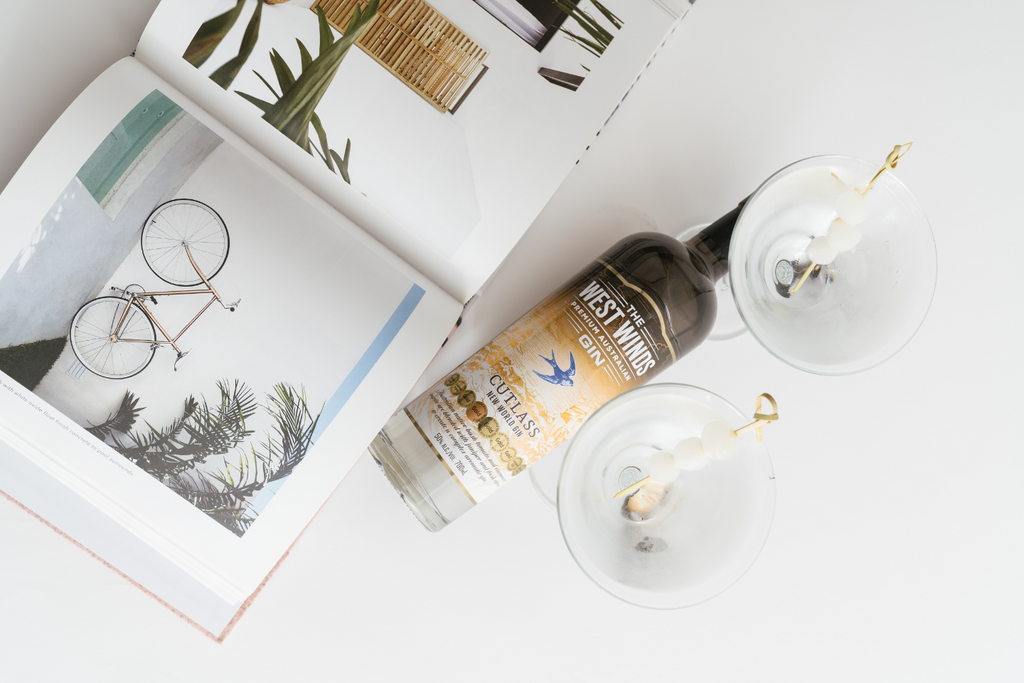 BROADSIDE - NAVY STRENGTH GIN (58% ABV)
Is bigger better? Sometimes there's only one answer, and our boldest distillation - The Broadside - is it. A brash, unique Navy Strength gin pairing classical botanicals of citrus and juniper with unique saline and savoury notes from maritime ingredients sourced locally - including sea parsley and Margaret River seawater - to produce a powerful, high-alcohol craft gin you won't find anywhere else in the world. Big. Beautiful. Subtly salty. Paired with something sweet, like Campari, and you're on the way to a unique classic Negroni.
SUR LIE - BARREL-AGED GIN (40% ABV)
We're always receptive to good ideas. And ageing our base gin on chardonnay lees, in French oak, was a sensational idea. Take a superb, classic gin and lay it down with the yeasty/oaky elements that winemakers have used forever to develop complexity in their chardonnay. Yes. Classical and New World botanicals liaise dangerously with Margaret River's finest (from Wilyabrup's stellar Fishbone wines) to produce a unique gin with a creamier texture and heavier palate weight, enhanced by the subtle hum of native sage and thyme, for a truly Australian experience.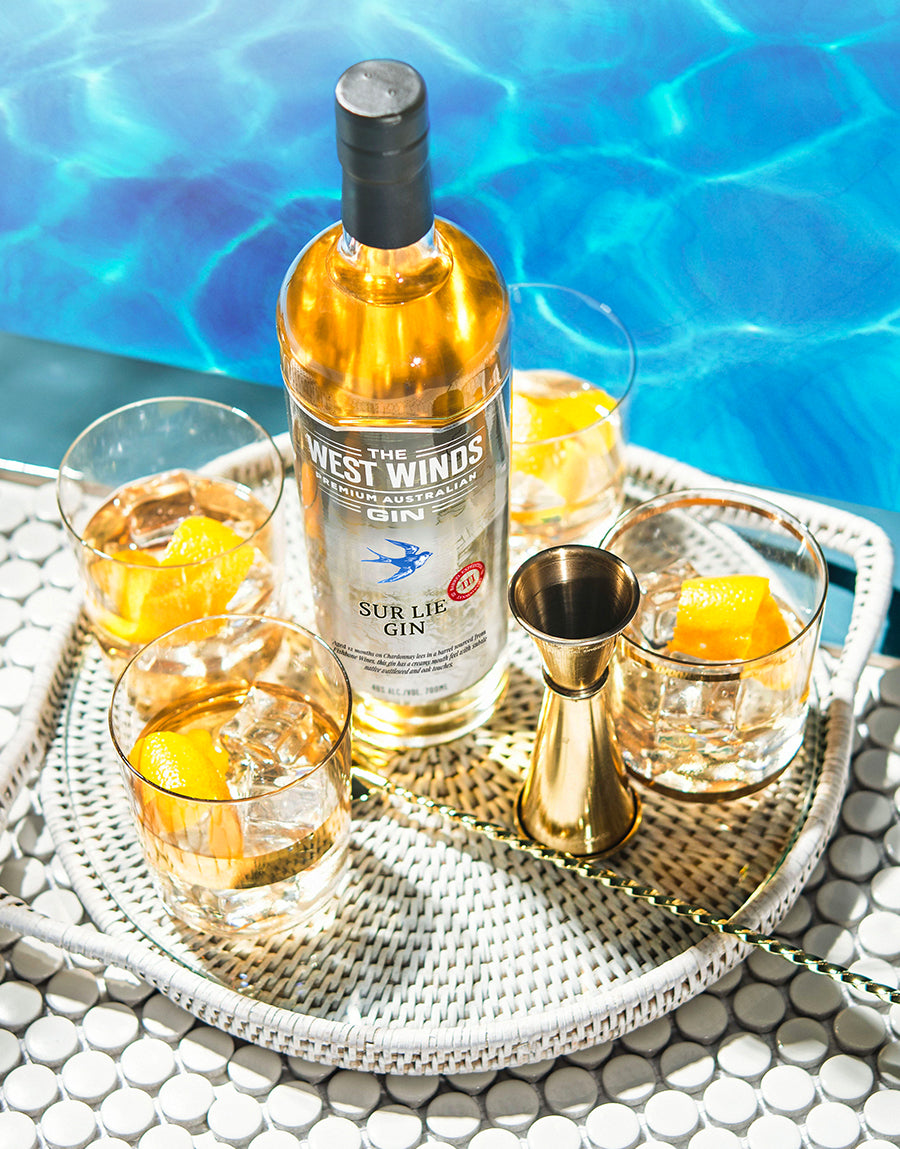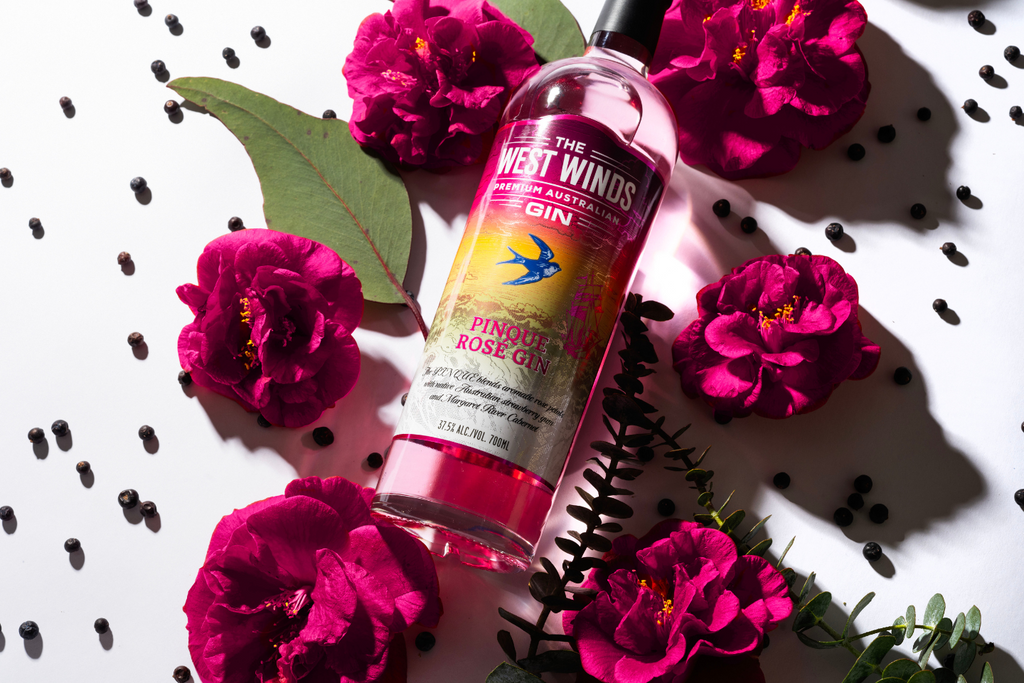 PINQUE ROSÉ - PINK GIN (37.5% ABV)
"Pinque" sums up this sublime, cabernet sauvignon-infused rosé-coloured gin perfectly. Red wine, rose petals and strawberry gum in a gin? Of course, when the inspiration is a delightful, chilled rosé: red berry spice combining seamlessly with cinnamon, lemon myrtle and orange peel to produce a gin that is very much about the spirit of Margaret River and a spirit looking for an adventure. Dry, complex, multi-dimensional yet very approachable, and worlds away from the sweet novelty gins out there masquerading as "wine-driven". And "Pinque" was the French term for a particular type of 18th century sailing ship. Works for us.
WILD PLUM - FLAVOURED GIN (39% ABV)
Wild at heart, this is our uniquely Australian take on the very British classic that is Sloe Gin, a delicious aperitif, neat over ice or a unique player with your mixer of choice. Wild Plum brings together the warmth and earthy backbone of a carefully made spirit with native Davidson plums and sloe berries, an elegant partnership of colour, flavour and spice that produces a subtle sweet-and-sour sensation Give them all three months to get to know each other, add a little Banksia honey, and the result is one of the most awarded flavoured gins, ever.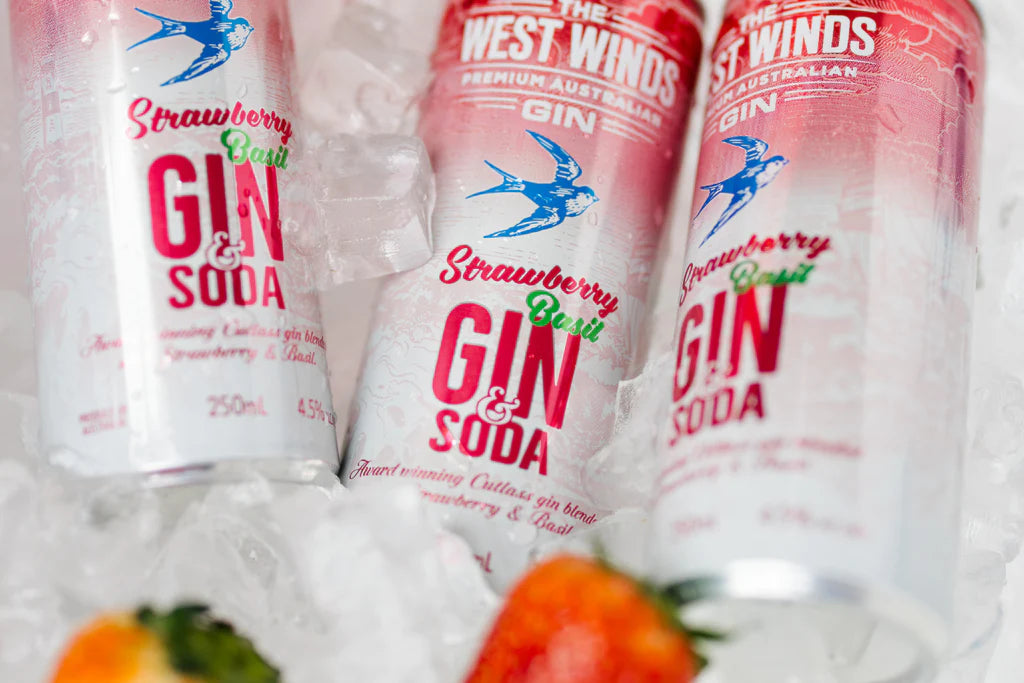 STRAWBERRY BASIL GIN & SODA 4-PACK (4.5% ABV)
You know when you go to a BBQ, taking along your favourite drink and put it in the host's large 'shared' esky... well, you should NEVER do that with our Strawberry & Basil G&S! This magical blend of fresh field strawberries and savoury hint of basil leave it open to thievery - and, after their first sip they'll likely finish the lot. You've been warned!
SABRE GIN & TONIC 4-PACK (6.5% ABV)
There are certain times where smugness is a virtue, and that's certainly true of our perfectly blended Sabre G&T. Not only will it bless you with the multi-award-winning Sabre Gin, but also it's very own in-house crafted tonic. Simply meaning you can savour it straight from the can or over ice with a completely smug face, knowing that you're totally deserving! So, cheers to that!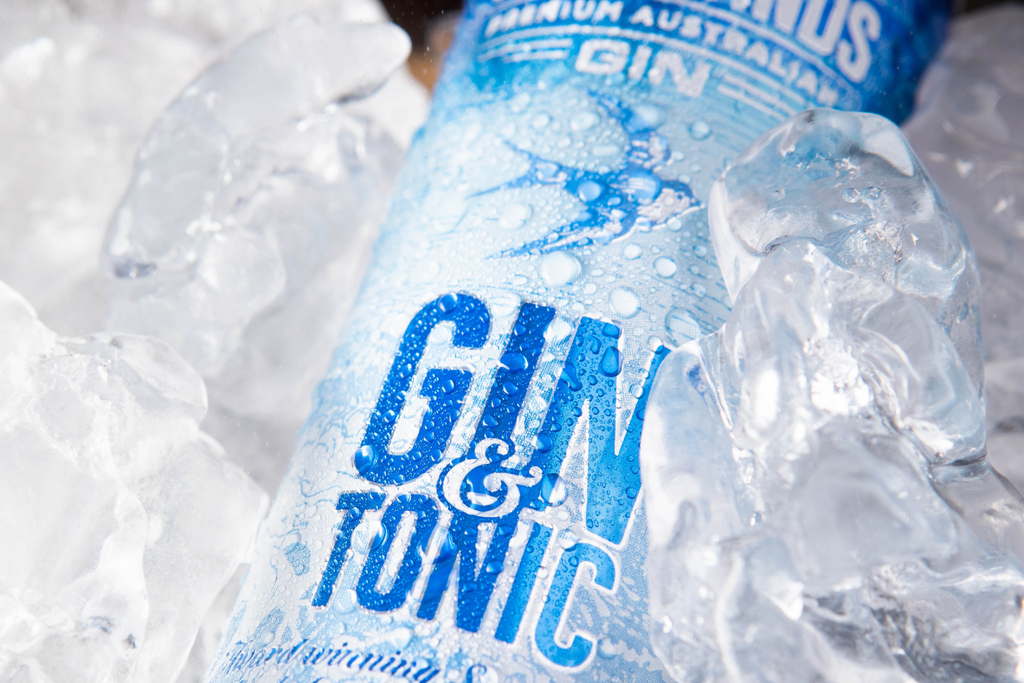 Join us on

Facebook & Instagram